Cross Insurance Arena | Portland, Maine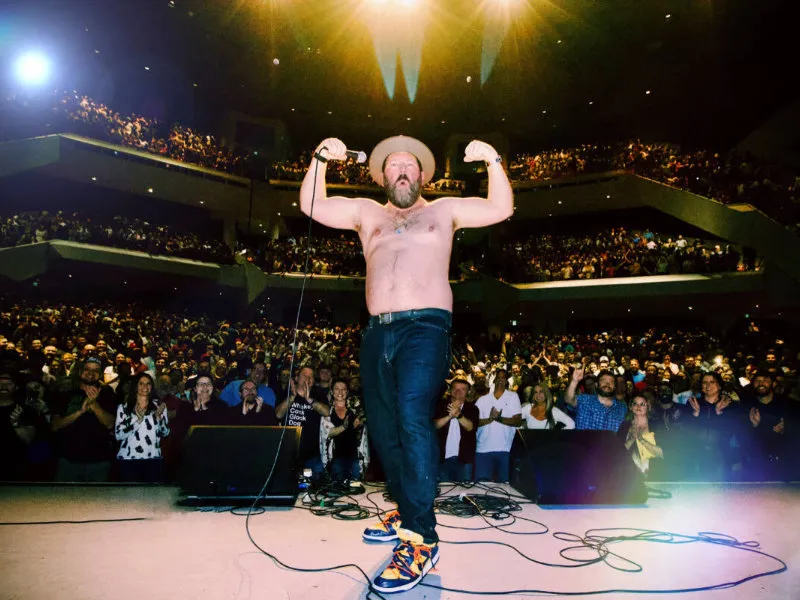 Superstar and all-out funny man Bert Kreischer has recently announced that his highly successful "Tops Off World Tour" will return in 2024. He's added an incredible 34 cities to the whole trek, giving welcome relief to fans all over who couldn't manage to check him out. Anything he does is always highly anticipated, but that shouldn't come as a surprise, as the man has been honing his skills since 1997. He's easily one of the funniest comics out there, and with a colorful imagination and insights that are not only intelligent but funny too, you can expect one pretty out-there show. Known for his ability to make anyone laugh at any time, you can expect fans to grab their tickets for the show at the Cross Insurance Arena on April 25, 2024, faster than lightening. So what's a fan to do?1? Well, you can grab yours right here and now, but you've got to be quick, so click the "Get Tickets" button now before it's too late.
To use an analogy, Bert Kreischer is to comedy what a rollercoaster is to amusement parks. He'll take you on the wildest ride of your life while you hold on for dear life, trying to contain yourself. Even though he's seen and done it all, this guy always manages to top himself. His charisma and ability to relate to people on a profound level are two of the reasons he is so popular. Bert Kreischer performances are the epitome of humor.
In 2023, the comedian—who is also a well-known podcaster and actor—had a smashing success with his "Tops Off World Tour" and the "Fully Loaded Comedy Festival." Since the former was such a commercial success, it comes as good news to his army of fans that he will be performing in even more cities and dates.
Not only did his stand-up special Razzle Dazzle become a Netflix hit that made the top 20 in the chats, but he also dominated the comedy touring circuit. It's his fifth overall, joining the ranks of "Secret Time" and "Hey Big Boy." And if that wasn't enough, he also published a Netflix film called "The Machine," in which he elaborates on his time with the Russian mafia and is an absolute hoot to watch.
People also routinely listen to two of his podcasts. The Bears, One Cave podcast, which he co-hosts with Tom Segura and which consistently places in the top ten comedy podcast charts, is a nice supplement to the Bertcast, which has over 500 episodes.
In 2023, Kreischer's largest gigs grossed a combined $902,516 thanks to a sold-out Amalie Arena in Tampa, Florida ($837,945) and a sold-out Little Caesars Arena in Detroit, Michigan ($804,975). His 2023 accomplishments also include highly successful tours of Europe, the United Kingdom, Canada, Australia, and New Zealand.
With a performer of his quality, 2024 is set to be even more remarkable, making him an absolute must-see, and boy are you in luck. Tickets can be obtained quickly and easily right here and now if you act quickly, but supply is limited, so purchase yours quickly before our stock runs dry.