Cross Insurance Arena | Portland, ME
All you Indie fans can rejoice because The Postal Service and Death Cab for Cutie are coming to the Cross Insurance Arena on September 8, 2023. You can expect a house FULL of ENERGY! because these two super-groups really know how to own the stage. It is going to be one of the best concerts of the year, and ultimately one of the best nights of your life! NOW that your dreams have been fulfilled make sure to finish the last step and grab you tickets before they sell out! Luckily for you, this is the best place to get them, so don't delay. Do it now!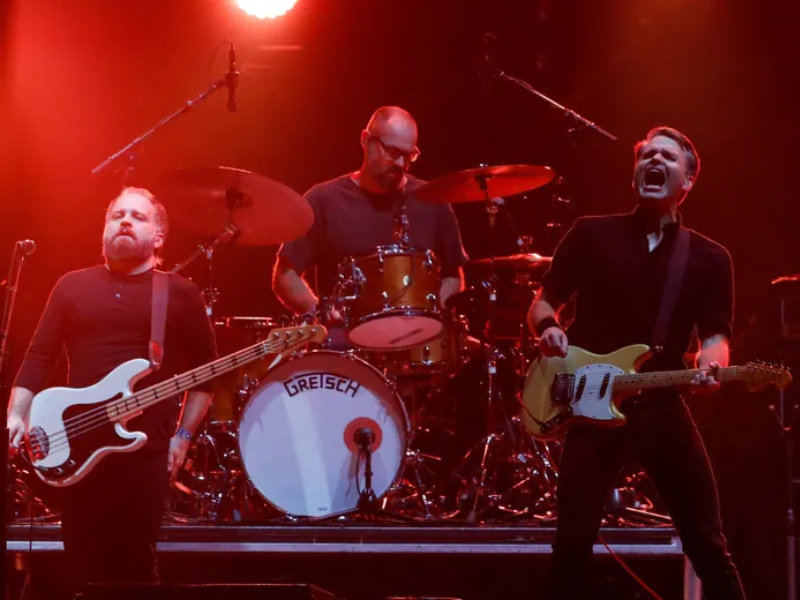 "The Postal Service" and "Death Cab for Cutie" have joined forces and announced a new co-headlining tour that is in celebration of two decades of their respective records: "Give Up" and "Tansatlanticism." The duo will perform their albums in full before a live audience, and this tour will also mark "The Postal Service's" first live performance in a decade. Benjamin Gibbard, the co-founder of both bands, will pull double duty performing with "The Postal Service" and "Death Cab for Cutie."
"I know for a fact I will never have a year again like 2003," Gibbard said in a press release. "The Postal Service record came out; "transatlanticism" came out." "These two records will be on my tombstone, and I'm totally fine with that." "I've never had a more creatively inspired year."
"Give Up" is arguably one of the best albums in the genre, and critics absolutely love it to this day. As a matter of fact, that record achieved Platinum certification. Michaelangelo Matos of "Rolling Stone" described the album as "a cuddly little new wave reverie," and Pitchfork placed "Give Up" at number 104 on its list of the 200 best albums of the 2000s.
Just like "Give Up," "Transatlanticism" was met with widespread critical acclaim. "Uncut" magazine hailed it as "a record of rare beauty and poise," and in 2011, "Transatlanticism" was named by NPR as one of the fifty most important recordings of the 2000s decade.
These two albums are some of the rarest finds, and listening to the audio recordings is one thing, but listening to them performed live by the recording artists puts the whole experience on a much higher level. Tickets will sell out ridiculously quickly, so be sure to grab yours right here and now before they sell out.